Upper Eyelid Aesthetics
If the upper eyelid has sagging or bags, the possibility of predicting our age is quite high. When looking at our face, our eye region is the first place to show our age. Therefore, there is a need for upper eyelid surgery.
The sagging or bags of the upper eyelid leads to a decrease in our visual field. Ladies complain that they lift their eyebrows while wearing eye shadow and there is a decrease in the eyelid area for eye shadow. Another reason for the need for upper eyelid aesthetics is that you have a tired expression when you get up in the morning.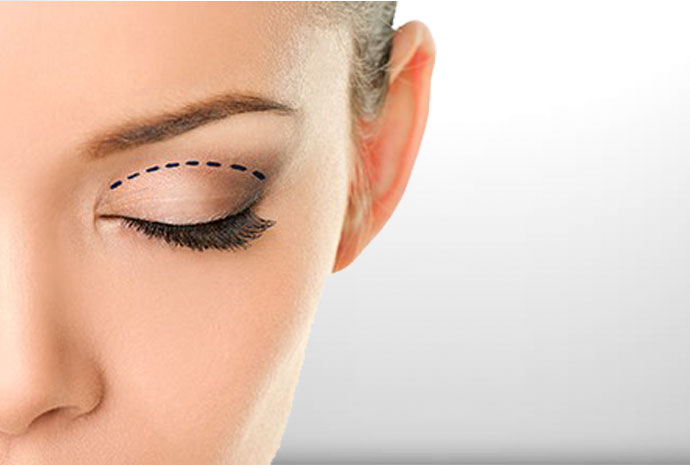 Major causes of bags of the upper eyelid include sleep disorder, smoking, and genetic factors.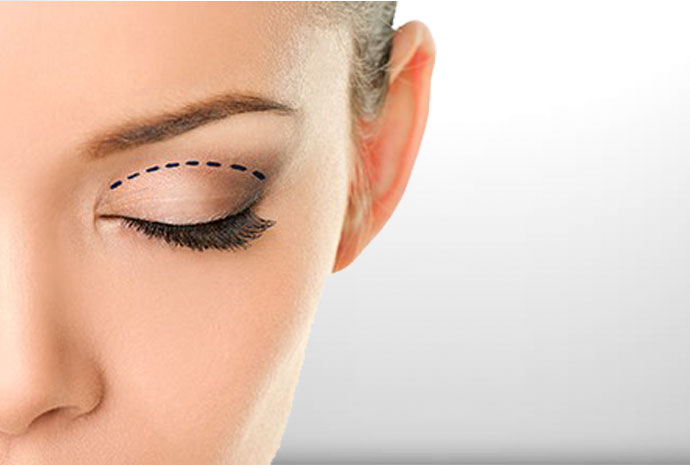 Upper eyelid surgery is an operation that lasts for 45-70 minutes with the local anaesthesia. During the operation, it is aimed to gain a more youthful appearance by removing the excess skin tissue and fat pads that cause bags under eyes and sagging in the upper eyelid.
After the upper eyelid aesthetic surgery, you have oedema and tiny bruises for about 7 days. However, these oedema and bruises are very mild and hence do not affect your daily life. You can go back to your normal life immediately after eyelid surgery.
Is Upper Eyelid Aesthetic Surgery a Permanent Solution?
Yes, it is definitely a permanent solution. But it is the fact that this upper eyelid surgery corrects the present condition. So it does not stop aging. Therefore, as the aging process continues (corresponding to an average of 10 years), you will need to repeat this operation.
Does Any Scar Remain After Upper Eyelid Aesthetic Surgery?
The field of aesthetic surgery aims to hide the scars successfully, not to perform scarless surgery. After upper eyelid surgery, scarring occurs. These scars are placed inside your eyelid line and therefore they are not visible.
Who Can Undergo Upper Eyelid Aesthetic Surgery?
Our recommended age range for eyelid aesthetics is 45 years and older. However, this is not a rule. Due to genetic and structural factors, there is a group of patients in need of this surgery at 30-35 years of age. It is important to have a detailed examination of the patient and to determine the patient's complaint thoroughly.
Is There Any Non-Surgical Treatment for Upper Eyelid Aesthetics?
There are methods we can offer for the younger patient group. These methods are applied by using laser and plasma technology. However, these methods are not as permanent as surgery and not suitable for every patient. After the patient is examined in detail, your specialist can direct you to these methods if necessary.