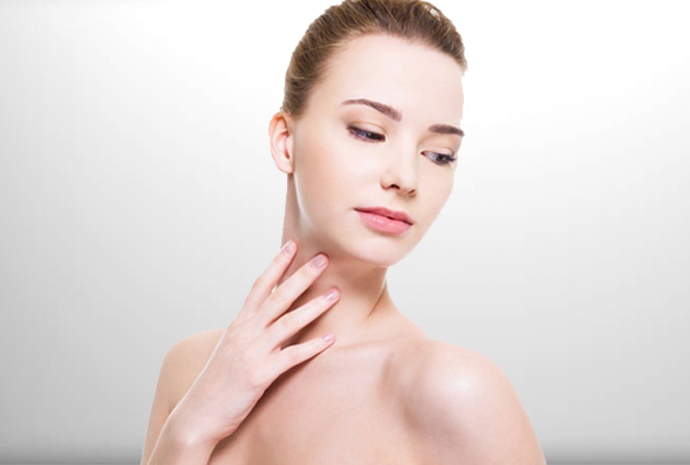 Neck Aesthetics
Neck lift surgery is a surgery performed with the purpose of removing wrinkles of the neck area due to aging. Neck lift surgery is also performed to remove the sagging occurring in the neck area with age…
Face Rejuvenation
Non-surgical facial rejuvenation techniques vary depending on each patient's skin structure, age, and lifestyle. Each method used does not have the same effect on each patient, so detailed examination is required…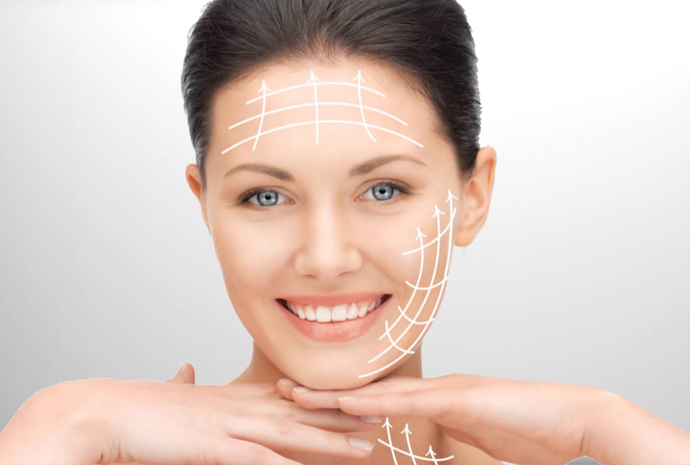 Facelift
Non-surgical facelift (thread lift) is not a new procedure, it is a method applied in the field of plastic surgery for about 10-15 years and but it was given up because it has no long-term effective results. However, facelift threads…
Eyebrow Lift Surgery
Eyebrow lift surgery is a preferred method in cases where wrinkle removal treatments and filler are not effective. After certain measurements are taken from the forehead or scalp area, eyebrow lift operation is performed.
Forehead Lift Surgery
Forehead lift surgery is one of the steps of facelift surgery. People who have too much forehead wrinkles that cannot be lost by filler and anti-wrinkle treatments are candidates for this surgery.
Wrinkle Treatment
It has been shown clinically that the duration of action increases when the injections of wrinkle treatment are performed at regular intervals. Botulinum A toxin injections are the most commonly applied cosmetic…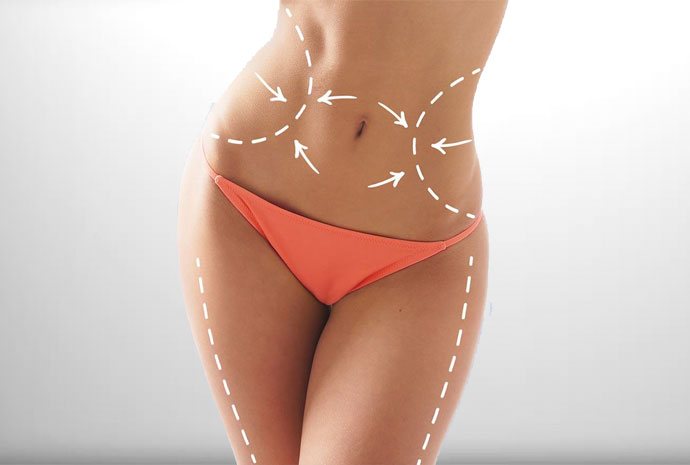 Laser Lipolysis
Laser Lipolysis (liposuction) is the process of aspiration made through the small incisions with the help of special cannulae attached to the vacuum pump of subcutaneous adipose tissue by protecting the vascular and nerve…
Rhinoplasty
Rhinoplasty has become very popular in recent years and modern technology has shortened the surgery time and healing process. Rhinoplasty is important because the nose is the most prominent organ in the facial area…
We can show how an appearance will be created after the surgery by scanning the relevant area by infrared cameras and transferring it to a computer in the form of 3D simulation in the preoperative period. When the simulation is completely finished, you can look at your appearance after aesthetic surgery with virtual reality glasses from every angle.
About Surg. Görkem Çalışkan, MD
Surg. Görkem Çalışkan, MD was born in Izmit on 24.10.1982. He completed his primary education at İhsaniye Primary School and his secondary education in Gölcük Anatolian High School. After completing his high school education at Çanakkale Science High School, he continued his education in Ankara by studying at Hacettepe University Faculty of Medicine in 2001. After graduating from the faculty of medicine in 2007, he worked as an assistant by being entitled to enter Hacettepe Department of General Surgery in TUS examination (Specialty in Medicine Examination). Because of being influenced by the plastic surgery department he experienced during the assistantship period, he resigned from general surgery and entered TUS again; in this time, he completed his compulsory service in Hakkari. After passing TUS, he began his education at Izmir Atatürk Training and Research Hospital Plastic Rec. and Aesthetic Surgery Clinic in 2009 and he was entitled to get a specialty in 2014.
After his specialty training, he continued to work at Muş State Hospital and then at Turgutlu State Hospital. Throughout his education life, he participated in many studies and published notices in congresses. He is currently working in his own plastic surgery clinic.
Surg. Görkem Çalışkan, MD
Aesthetic and Plastic Surgery Specialist
Your Questions
Do you receive a clinical examination fee?
No, I do not receive a clinical examination fee.

Where is your clinic?
Mansuroğlu Mah. 1593/1 Sok. No: 6 / S Lider Centrio İş Merkezi C Blok
Bayraklı / IZMIR

Where do you perform your surgeries?
I have been performing my surgeries at the contracted Private Ata Health Hospital.

How can I get an appointment?


You can get an appointment from the Online Appointment page on my website, calling my number

0533 163 25 18

or via WhatsApp.